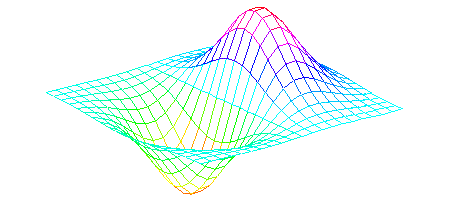 Advanced Placement Statistics Institute
Clemson University
Master Instructor: Thomas Goodrich
---
[Project Overview] [Course Dates] [Participants] [Instructor] [Master Teacher] [Institute Implementation - Course Methodology] [Institute Classroom Conferences - Dates and Topics] [Institute Materials] [Technology used in the Institute] [Institute Participant Evaluation] [Institute Evaluation]
Project Overview
The Advanced Placement in Statistics courses are to be initiated in the 1996-1997 school year.Clemson University has been awarded a grant to conduct this first AP Statistics Institute in the state. The institute will develop a nucleus of well trained teachers, well versed in statistics, in preparation to instruct the Advanced Placement course in Statistics as well as to advance the study of mathematics and statistics in the secondary schools.
The objectives of the institute are to engage the teachers in four basic areas of statistics and probability.
Data collection and exploration in which to observe patterns and departures from hypothesized and/or theoretical patterns,
Design and analysis of experiment which to important variables and factors which influence certain real-world processes and how to go about measuring these quantities.
Verification of models produced through simulation and assessment of how well the simulated outcomes fit the true outcomes.
Statistical inference in order to make informed decisions about real world problems.
These goals will be achieved through an institute taught be instructors recognized as a leader in statistics both nationally and state-wide.
Course Dates
The proposed dates for the institute is June 17, 1996 through June 28, 1996. Alternate proposed dates are July 9, 1996 - July 20, 1996. These dates are chosen to allow teachers to take courses for certification and/or personal enrichment during the following or previous summer session, respectively.
Master Teacher
The role of the master teacher will be to facilitate a liaison between the instructor and the teachers. The master teacher will also be available for after hours consultation and problems solving assignments given by the instructor. Being that this is the first AP Statistic Institute, that this will be a learning experience for the Master Teacher as well.
The Master Teacher chosen for this institute is Mr. Thomas C. Goodrich from Socastee High School in Myrtle Beach South Carolina. Mr. Goodrich has participated in several workshops and seminars on the incorporation of statistics in the mathematics curriculum including the Quantitative Literacy Project and the Statistics Leaders in the Palmetto State Project. More specifically, he has shown an great interest in the promotion of statistics in the classroom and has projected this interest in the development of statistics courses with projects that give a greater insight on the usefulness of statistics in real-world applications.
Participants
Participants will be selected and assigned by the South Carolina State Department of Education. Since this is the first offering for Advanced Placement in Statistics, it is assumed that the participant will be selected from current instructors of the AP Pilot and perhaps certified teachers of AP Calculus. Without exception, those that are wishing to become certified in AP Statistics should be enrolled. Their participation in this institute will enable them to develop district curricula consistent with the AP Statistics course as well as the data analysis portions of the South Carolina Curriculum Frameworks and to assist their district in the implementation of the NCTM Curriculum and Evaluation Standards. Their acquired skills in statistics, data analysis, use of calculators and computers, and use of new teaching methods will improve their teaching skills in all areas of mathematics. In addition, they will receive graduate credit from Clemson University. Participation will gain them membership in a network of local teachers and professional statisticians which can lead to school/industry partnerships. Fellow teachers of the institute participants will be inspired by the use of modern pedagogically correct and effective methods of integrating statistics into the mainstream mathematics curriculum. This will result in increased student interest in mathematics, the pursuing of careers requiring mathematics and science, improved problem solving skills, and a familiarity with uses of statistics in industry and the real world.
The institute will meet daily from 7:00 am until 8:00 pm. The goals of the institute are (i) to teach new statistical techniques, and (ii) to provide pedagogical experiences that will prepare participants to teach these statistical and probabilistic concepts accurately and effectively in the classroom. No previous knowledge of statistics is required of the workshop participants. Such concepts and techniques are introduced to the participants in a threefold manner: (1) content, (2) theory, and (3) practice. The teachers are given the opportunity to explore, to develop, and to adapt technology (computer and calculator) and other teaching tools to enhance their instruction. The typical institute schedule includes team instruction from 8:30 am to 3:00 pm (with appropriate breaks) followed by project and group work in the late afternoon and early evenings.
Instructor: Calvin L. Williams
Dr. Williams has worked as a team statistician in the state funded and nationally sanctioned, by the American Statistical Association, Quantitative Literacy Project. He is currently the Statistician on the federally funded and state sanctioned project `` Statistical Leaders in the Palmetto State''. He continues to conduct visits to several of the high schools in the state where these AP courses are taught and is in communication with those teachers that will be teaching the AP course in Statistics. Dr. Williams is trained in Statistics with a degree in Biostatistics from the Medical University of South Carolina. He also has a baccalaureate degree in Mathematics from the College of Charleston. He has served as President, Vice President, and Secretary/Treasurer of the state chapter of the American Statistical Association. He has also served and continues to serve on several committees of the American Statistical Association. He has published in both theoretical and applied areas of statistics.
The Road to AP Statistics goes through Clemson
Institute Classroom Conferences - Dates and Topics
[Monday-June 17th] Introduction - Exploratory Data Analysis Emphasis will be placed on descriptive techniques including numerical measures of central tendency and dispersion as well as graphical methods.
[Tuesday-June 18th] Understanding Probability - Simulation and Experimentation
[Wednesday-June 19th] Discrete and Continuous Distributions
[Thursday-June 20th] Estimation Techniques: Tag-and Recapture, Estimation of Population characteristics (parameters)
[Friday-June 21st] Making Inferences - Hypothesis and Significance Testing Comparing Samples from Known and Unknown Populations
[Monday-June 24th] Hypothesis and Significance Testing - Paired and Unpaired Samples
[Tuesday-June 25th] Enumerative and Count data, Chi-Square test of hypothesis
[Wednesday-June 26th] Correlation and Regression
[Thursday-June 27th] Linear and multiple linear Regression
[Friday-June 28th] Linearizing non-linear data.
Institute Materials
Being that the AP Statistics course is designed to prepare students who are college bound for intermediate college mathematics and statistics courses, it is imperative that they are exposed to the types of materials that will give them this enrichment. In the same light, the teachers of the AP Statistics course should be exposed to those tools that will ensure their capability to prepare the students. The following materials list comprises those tools necessary for the success of each instructor in meeting the needs of their students.
Exploring Data (1995). James M. Landwehr and Ann E. Watkins
Data Analysis and Statistics. Curriculum and Evaluations STANDARDS for School Mathematics
Exploring Measurements Peter Barbella, James Kepner, and Richard L. Scheaffer
A Data-Based Approach to Statistics Ron L. Iman
Minitab. Minitab, Inc.
TI-85 Graphics and Statistical Calculator
Technology used in the Institute
The institute will strive to enhance each teacher's computer literacy in the implementation of statistical techniques readily accessible by statistical computer software on several platforms. It is our belief that it is of practical importance to include statistical software on several different platforms. The most widely available computer architecture in today's classroom are the IBM DOS/Windows operating systems. We believe that exposition of statistical software on other architectures such are the Apple Macintosh series is also important. Both of these architectures and statistical software that run on them are readily available and are in current use at Clemson University.
The software of choice for this institute will be Minitab. Although there are several other packages with more advanced statistical techniques, we feel that Minitab will have a shorter learning curve for both the teachers of the institute as well as the students in the AP Statistics course. Furthermore, since Minitab is available for the two main computing architectures of choice, it use is warranted.
The AP Statistics course depends heavily on the availability of technology suitable for the interactive, investigative aspects of data analysis. Therefore, to facilitate the teaching and learning of statistics, each instructor will be given an TI-85 calculator to enhance there knowledge of technology in the classroom. They will also be trained in the used of a statistical analysis computer package. Also existing TI-85 linking software (TI-GRAPH LINKŠ(85)) will be used to link data analyses to the existing computer workstations in order to make connection across both architectures.
Institute Participant Evaluation
Participants will be evaluated by the quality of their work on an hour midterm exam (25\%), an interim project (25\%), and a three-hour final examination (50\%). The final examination will be structured like the national AP examination with a multiple choice and a free response section. The interim project will be assigned at the end of the Clemson residence period and will be due within three weeks. It will require the construction of a detailed syllabus for the participant's future AP Statistics course, including a listing of the topics, a detailed schedule for class periods. And the construction of cross references for specific problems to be assigned in each section. Course grades will be assigned on the basis of 90\% or higher for an A, 80\%-89\% for a B, 70\%-79\% for a C and below 70\% will receive an F.
Institute Evaluation
The project will be evaluated in two-stages:

At the conclusion of the Institute, participants will be asked to complete an in-depth questionnaire designed to assess their subjective impressions regarding the conduct and value of the workshop and its impact on their preparation and readiness to teach an AP Statistics course.
In January 1997, approximately six months after the institute, the participants will again be surveyed, this time to assess the extent to which they have implemented or plan to implement, an AP statistics course in their school, and their assessment of progress if implementation is already a reality. We will be especially interested in how their efforts are being received by their colleagues
Author:
Calvin L. Williams, Mathematical Sciences-Clemson University, Clemson University
Last updated:
March 29, 1996
Send Comments to :
calvinw@math.clemson.edu