Malcolm Rupert
Malcolm Rupert
Contact Information
ADDRESS:
Department of Mathematical Sciences
Clemson University
Martin O-110
Clemson, SC 29634 USA
OFFICE: O-011 Martin Hall
E-MAIL: meruper@clemson.edu
PHONE: +1 (864) 656-1302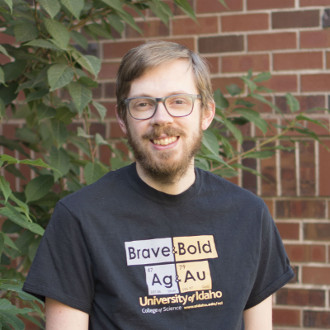 Visit Website
Research Interests
I study automorphic forms and the underlying representation theory, as well as modularity of the associated geometric objects. I'm currently working on several methods for computing Siegel paramodular forms.
Selected Publications
M. Rupert, Local Test Vectors for the Theta Lift from GSO(4) to GSp(4). In preparation.
M. Rupert, The Erdos-Kac Theorem for Beurling Primes. Submitted.
H. Chapman and M. Rupert A Group-theoretic Approach to Human Solving Strategies in Sudoku. Colonial Academic Alliance Undergraduate Research Journal, Volume 3 Article 3.
Current Students
None.
Courses